Audio
Slide
Sound your best when you release your next album. Your audio tracks will be radio ready using modern techniques. Your vocals will be heard clearly through the loudness of the music.
For best results you will need to deliver individual separate audio files of your vocals and music with the quality of 24bit, 48kHz or higher resolution for best results. Up to 5 minutes in length per order. Turnaround time is less than 72 business hours. 7-15 business days for Albums. 
DDP
Album Artwork
FREE ISRC
UPC
EAN
Artist
Songwriter
Composer
Arranger
Song Production with Distribution
Song Splits 50/50 Profits
Beat
Album Art
Full Mastering Service
Clean and Dirty Version
Distribution
Registration for:
ISRC
UPC
Billboard Charts
Sound Exchange
Fill Out Form To Get Started

Your Song will be distributed world wide to digital platforms such as Spotify, TikTok, YouTube, Pandora and more.
Have your release avalable in a physical format to sell at your next show as a limited edition collectors item. For a professional Record Label look all CD's will be in a clear jewel case with a plastic wrap to your address.
For Vinyl manufacturing or other custom 3D USB design contact for a quote.
Have an idea in your head you cant match to your song?
Send in your acapellas, recent tracks, key of tracks, unfinished demos or reference tracks and watch the magic happen.
Audio works such as beat, vocals, remix or lyrics are made to how you would like it to sound
Get live feedback on your lyrics, songwriting and vocal performance to make a potential hit song.
Your Custom Music will be fully mixed and mastered to music industry standards.
Ownership is transferred to you along with finished music tracks once custom work is finished
Synchronization Placement
Have your song on worldwide TV shows, Video, Games, Movies and more. You keep 100% of your copyrights ownership. You must use Cali Crazed Beats on your song for synch. placement. Copyrights will be administered by a publisher with over 100 years of experience. You must be registered with a Performance Rights Organization for you to get paid. Royalties splits are Cali Crazed/Artist 50/50 or 70/30 for remixes. If you have co-writers on your Song you must list them and their split share information. By submitting a song to publishing opportunities you agree that you have the necessary permissions for copyrights to be used for synch. placement opportunities or own the rights to your vocals and lyrics. Fill out form to get started. Disclaimer: Publishing opportunities are administered by exclusive publisher so you cannot enter song to another publisher that offers synchronization placement opportunities. These deals are not guaranteed or can take a while to accumulate royalties.
Production Credits
Black Eyed Peas - Dopeness
Over 13 Million Views on Cali Crazed - House Music
Music Industry Collaborations
Over 13 Million Views on Cali Crazed - House Music
Black Eyed Peas songwriters stole 3 of my audio tracks an combined them into 1
Black Eyed Peace - Dopeness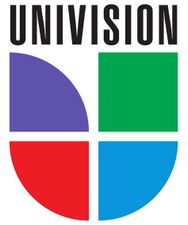 Miss Universo 2015 - Booty Bass
Search Music Releases to Add to Your Social Media Videos or Playlsits