Slide 1
Licensing
Non-Exclusive Leases
Legally Keep 100% of Profits Worldwide As Long As You Add AudioVisual Content To Your Project.
Plus Unlimited Non-Profit Downloads, Streams, Views, and Audience.
1 Project
Non-Profit Only
Crew Team of 1
---
Digital Pre-Made Content Only
3 Projects
$250,000 Profits
Crew Team of 5
---
Content Same As Personal
+Unlimited Physical/Digital Distribution
+Live Performances
+Production Series

Up to 64 Episode Series
1 Series = 1 Project
Radio, Adverstisements, Podcasts, Education, Channels, Music Tours, Events, Shows, Anime Series
Print
Album Covers, Stickers, Pages, Flyers, Posters, Clothing, Tattoos, Books, Blogs, Journals, Newspapers and Magazines
10 Projects
$1 Million Profits
Crew Team of 50
---
Content
Same As Business
+Broadcast
+Synch Monetization
+50/50 Publishing
+70/30 Remixes

TV, Cable, Movie, Theatre, Satellite, Video Game, Virtual Reality, Holograms, Commercial Advertisements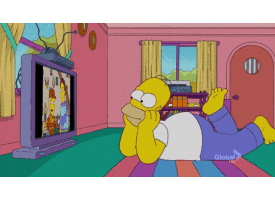 Print
Billboards and 3D Merchandize
Content Same As PRO
+Studio Work File
+Unlimited:
Projects
Profits
Crew Team
Pre-Recordings
Live Performances
Broadcasts
Production Series
50/50 Publishing
70/30 Remixes

Private Licensing

10 Year Exclusive Rights
Unlimited Projects
Unlimited Profits
Entire Crew Team Members
Unlimited Live Performances
Unlimited Broadcasts Broadcasts
Original Work File
50/50 Split Publishing
70/30 Remixes

Lifetime Ownership
Contact For Payment Options
Ownership License Delivered to Your Email Upon Full Payment

Musical Instrument Digital Interface
16bit 44.1 KHz WAV
CD Quality
24bit 48kHz Studio WAV
(3-5 Separated Beat Tracks)
24bit 48kHz Studio WAV
(All Seperated Beat Tracks)
FL Studio 99% of Beats
Studio One 1% of Beats
(No Include Plugins.
For Sound FX Only WAV available)
OBJ, FBX, X3D
UV Map + Textures
Basic - 500 px
HD - 1080 px
2k - 2048 px
Have Another Licensing Request (Remix, Publishing)?
---
For more information see full licensing terms.
Preview Sample License